The fact that P.C. games are constantly updated and improved is well-known to professional e-gamers. Now and then, new games are released. Keeping up with the advancements in the gaming world is exciting and satisfying if you are an E-gamer professional. To be able to do this, you must have access to specific resources that can keep you updated at all times. P.C. gaming and tech news websites are the most suitable option for this. This guide will discuss the websites that every gamer should bookmark.
We are surrounded by many people who love and dedicate themselves to video games. Many people have adopted computer and mobile games as part of their lifestyle. It is obvious to anyone who plays computer games that they are regularly updated and improved, no matter their background. The developers of Subway Surfer are constantly adding new features and locations following changing market trends and demographics.
We've compiled the best gaming news and review websites to bookmark so that you know what's hot and trendy, and while we're at it, we've also compiled the top game stores where pro gamers get the best games. Additionally, you can join communities where you can meet pro gamers. The goal of this article is to cover the top websites that every gamer should bookmark, including news sites, review sites, as well as third-party online game stores that may offer better prices than Steam. Let's dig into the topic of the best gaming websites for gamers.
News and Reviews
First, we will look at news and reviews about games and hardware in our first category. This is because these two topics often overlap, and we thought we would make it easier for our readers.
Metacritic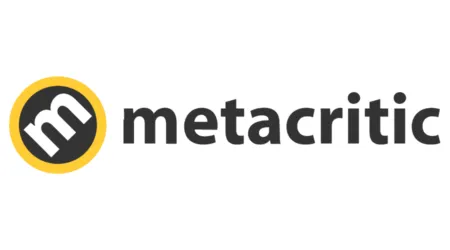 About the site
The Metacritic website is a site that compiles reviews of movies, television shows, music albums, video games, and at one point, books as well. The reviews of each product are averaged, and each product is given a score out of 10. The Metacritic website was created in 1999 by Jason Dietz, Marc Doyle, and Julie Doyle Roberts. Jason Dietz, Marc Doyle, and Julie Doyle Roberts are the three founders of the website.
Each review features an excerpt and a hyperlink to the source. The critics summarize their recommendations in green, yellow, or red letters. This website is considered the leading online review aggregator for the video game industry.  
How does it work?
The Metacritic Reviews are inevitably biased, some more than others, and aggregating them is perhaps the best way to remedy this. Reviewers won't be as generous or harsh towards a particular title if one is. As we have already mentioned, the user score is a great way to see how consumers feel about a specific game. However, user reviews are obviously more biased and less objective than professional reviews. No matter what, MetaCritic offers users and professionals reviews alike.
TechRadar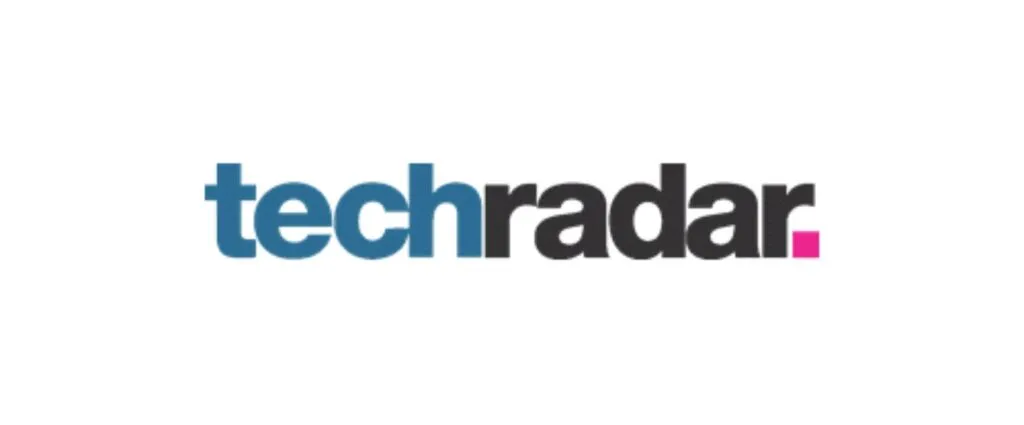 About the site
TechRadar is an online publication focused on technology, with teams in the U.S., U.K., Australia, and India. It provides information and reviews on tech products and gadgets. Launched in 2010, it is the largest consumer tech, news, and review website in the U.K. as of 2013. In addition to the leading site, TechRadar Pro is a b2b-focused property that focuses on small businesses.
As per the company, the subbrand is designed to provide businesses and decision-makers with complementary information TechRadar is owned by Future plc, the sixth-largest publisher in the U.K. TechRadar is ranked as the 93rd biggest media site in the U.S. by Similarweb in its U.S. Media Publications Rankings for Q4 2017.
How does it work?
TechRadar is one of the most critical sites for Game News and Reviews that every gamer should bookmark as soon as possible. TechRadar will keep you informed on the latest technological developments so that you are always on top of the game. In addition, they will provide you with fresh and exclusive news about technology. It will be possible for you to learn how each device works and why you should consider buying each one. You can then decide whether it's worth it. Test it out.   
Polygon

About the site
Polygon is a website that publishes blogs, reviews, guides, videos, and news about American video game titles. Polygon, the third property of Vox Media, launched in October 2012. The focus of this property is on the people behind the games rather than on the games themselves. The company produced long-form magazine-style feature articles, investing in video content, and decided to update its ratings as soon as the game gained popularity.
The site was built over ten months by 16 members of the founding staff of the site, including the editors-in-chief of Joystiq, Kotaku, and The Escapist. The website was designed in a responsive HTML5 format, with a pink color scheme, and its advertisements are focused on directly promoting specific types of content. In addition, Vox Media produced a documentary about the site's founding.
How does it work?
You can find reviews of the most popular P.C. games on the Polygon website. Reviewers are given the ability to review games as they deem fit by the website. Polygon will also recommend a game as a "Polygon Recommends" if the reviewer has enjoyed it enough to recommend it. One of these recommended titles will be selected for Polygon Essentials. This is a selection of games the site suggests that everyone should play.
Generally speaking, Polygon is a helpful resource for fans of video games. Professional players and reviewers recommend all the exciting games available on this website. Polygon even has gameplay videos of the recommended games, which give a detailed explanation. There is probably a good idea to visit this website from time to time if you want to know what is new in the gaming world.
IGN

About the site
IGN (formerly Imagine Games Network) is an American video game website owned and operated by IGN Entertainment Inc., a Ziff Davis subsidiary owned by J2 Global. Peer Schneider, the former editor-in-chief of the newspaper, is now the company's president and is based in San Francisco's SoMa district. Media entrepreneur Chris Anderson launched the IGN website on September 29, 1996. IGN is available on mobile devices and consoles such as the Xbox, PlayStation, FireTV, and Roku, as well as YouTube, Twitch, Hulu, and Snapchat.
IGN was originally the flagship site of IGN Entertainment, encompassing several websites dedicated to gamers' interests, games, and entertainment, including Rotten Tomatoes, FilePlanet, and AskMen. In February 2013, IGN was sold to the publishing company Ziff Davis and is now a part of J2 Global.
How does it work?
IGN's working methods are straightforward. A member of IGN's staff writes a review for a game. He also gives it a score between 0.1 and 10.0. The rating represents the recommendation level of the game. As part of this scoring, several factors are considered, including the game's graphics, gameplay, sound, and appeal. These factors are taken into account when determining the rating a game receives. The overall score is still independent of the scores in each category rather than being averaged out. On this website, you can discover a variety of media, including games, films, television, comics, and technology. 
In addition to that, IGN's review policy is very convenient. Updating a review can help improve a game's overall review score. There is a chance that the score can improve if the game has changed significantly since it was released. Furthermore, IGN also hosts an end-of-year event titled "Best of," where the best games, television shows, films, and comic books are recognized. The IGN staff selects the winners of each award category from a list of nominees, while the readers can vote for the People's Choice Award. IGN is undoubtedly the website every gamer should bookmark right now.
Kotaku

About the site
Matthew Gallant launched Kotaku in October 2004, intending to target young men as its core audience, with a young writer as its lead writer. About a month later, Brian Crecente was brought to salvage the site. Since then, the website has launched country-specific versions for Australia, Japan, Brazil, and the United Kingdom.
Crecente was selected as one of GamePro's 20 most influential people in the video game industry over the past two decades in 2009 and one of Edge's Top 50 gaming journalists in 2006. CNET ranked it 50th on its "Blog 100" list. It was ranked 50th on P.C. Magazine's "Top 100 Classic Web Sites" list. This name is derived from the Japanese phrase "Otaku" (obsessive fan) and the prefix "ko-" (small).
How does it work?
The site publishes reviews and videos of the most popular games on the market. They have professional reviewers who consistently update their website with the latest updates and modifications on all the most popular games.
They have a straightforward way of working. Their goal is to provide you with the best possible game review. Their articles provide detailed information about how the games have changed over time, including visuals from gameplay, so that their readers can get a clear picture when reading their reviews. This website will also find the latest news and updates on the most popular games. It should satisfy all of your needs.
Noteworthy Tech and Gaming Websites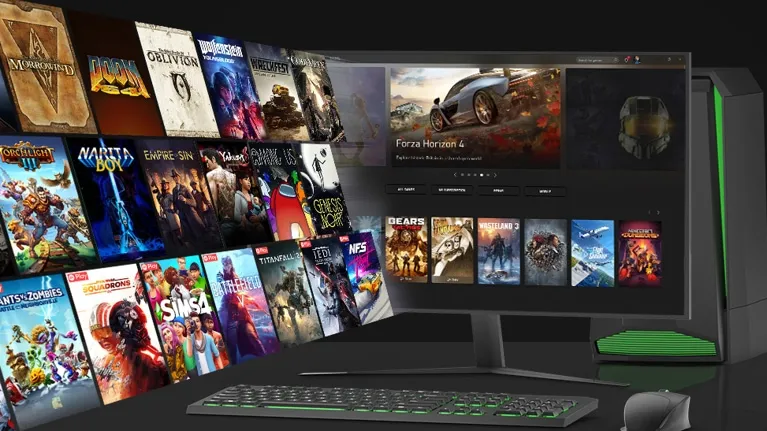 We would have to write an extensive article to describe all the authority sites and blogs to turn to when seeking news and reviews on the latest games and hardware. Here is a list of the most reputable sites in no particular order.
Hardware News & Reviews
Game News & Reviews
Game Stores
When video games first became popular in the 1980s and 1990s, video game stores were some of the busiest places in malls and towns. There were plenty of video game stores, and they were all battling it out to attract customers. Unfortunately, some have closed or been swallowed up by bigger competitors. We will discuss in the following topic the Best Game Stores that every gamer should bookmark.
Humble Bundle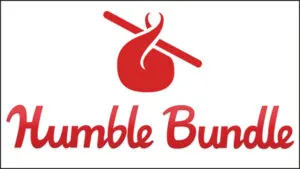 About the site
Founded in 2003, Humble Bundle, Inc. is a digital storefront for video games. It first offered Humble Bundles, collections of games sold at a set price with a portion of proceeds going to charity. The Humble Bundle store still offers these limited-time bundles, but it now includes a more extensive selection of titles than it once did.
The Humble Bundle concept was initially organized by Wolfire Games in 2010. Still, by the second bundle, the Humble Bundle company had been spun off to handle the bundles' marketing, payments, and distribution. The company was acquired by Ziff Davis in October 2017 through its IGN Entertainment subsidiary, though the division operates separately.
How does it work?
Although Steam is the game store of choice, that does not mean they are the only player in this niche, especially when another website offers similar services with their blend of innovation and understanding of what gamers want. The HumbleBundle is one of those websites which has been doing well since its inception. There is no reason their games' prices aren't better than what you can find elsewhere. If you're a gamer who doesn't mind spending some bucks, this is the place because you'll pay less for more.
The humble Bundle Store offers a large number of Steam games. However, some can also be downloaded directly from the store without any restrictions on the DRM. Although there are discounts now and then, HumbleBundle offers its customers an optional 5% cashback in-store credit as part of its Humble Rewards program. Furthermore, a certain percentage of each purchase goes directly to the charity of your choice.
Steam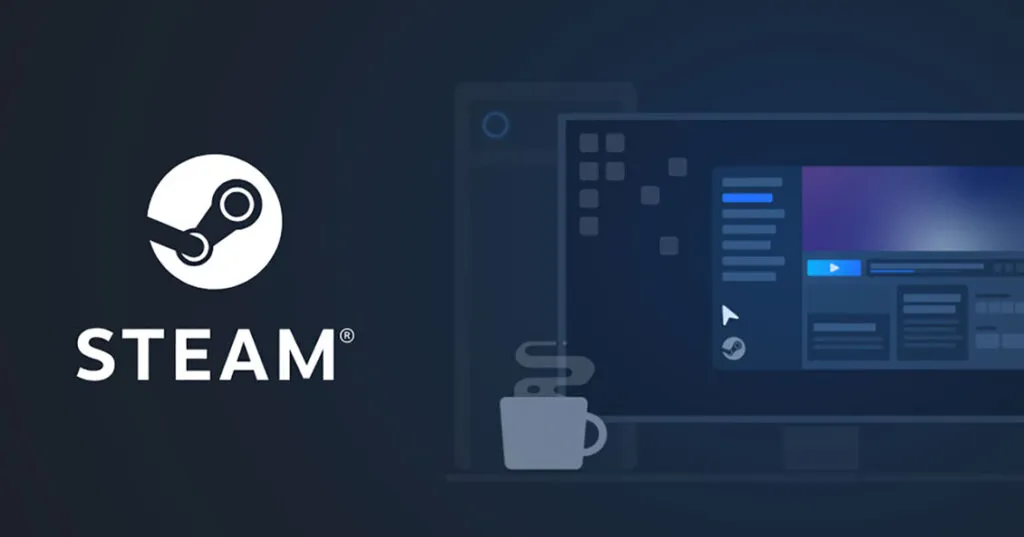 About the site
Steam is a video game digital distribution service provided by Valve. In September 2003, Valve launched it as a standalone software client for automatically updating its games and expanded to include third-party games. As well as this, Steam has launched a digital storefront that is available via both a web-based and mobile device.
Steam offers various services, including server hosting, video streaming, digital rights management, and social networking. Aside from that, it also enables the user to download and update games automatically and provides features for the user's community, such as friends lists and groups, cloud storage, and voice and chat in-game functions.
How does it work?
Steam probably doesn't need any introduction because everyone knows it. In case you haven't been keeping up with trends. Lately, you should know that Steam has recently been giving discounts on its games. If you haven't already done so, you should probably bookmark it and take advantage of the following discount.
In the same way, digital music is replacing C.D.s; digital downloads will also make GameStop obsolete. Steam combines an electronic store with social networking, lets you watch game trailers, and even links to Metacritic scores if available. Steam is an online store where you can buy newly released games, and there are also huge discounts on some games when you purchase them on Steam. On Steam, users can rate and review the games they purchase. Users can also request a refund if they dislike the video game or for other reasons.
G2A

About the site
This company was founded in Rzeszow, Poland, in 2010 by Bartosz Skwarczek and Dawid Rozek as Go2Arena. During the year 2014, G2A Marketplace was launched. G2A PAY, the online payment gateway for the site, was introduced in January 2015. G2A will partner with BitPay, a U.S.-based bitcoin payment processing company.
The G2A Marketplace is a digital marketplace with its headquarters in the Netherlands and offices in Poland and Hong Kong. This online marketplace specializes in reselling gaming products through redemption keys. The other available products on the site include software, prepaid activation codes, electronics, and merchandise.
How does it work?
The website is one of the top gaming websites that hardcore gamers visit to get their gaming stuff. G2A is a platform for gamers to connect with fellow gamers or people with gaming wares to sell. This means that if you are a site user, you can earn money by selling game keys, so why not bookmark a site that allows you to make money by trading what you have?
Furthermore, G2A stands out for its excellent customer support services even though there are controversies that they may be robbing game developers. Despite this fact, the site continues to attract a large number of users and visitors every day.
Miscellaneous
In addition to the two categories above, a few other good sites in this section aren't quite in the same league as the previous two.
Reddit

The Reddit website aggregates and rates online content related to social news and discussion. Registered members can upload links, text posts, images, and videos to the site, which are then upvoted or downvoted by other members.
It is essential to mention that Reddit covers 
Many topics include news, politics, religion, science, movies, video games, music, books, fitness, sport, cooking, pets, and image sharing. They ultimately appear on the site's front page if their submissions receive enough upvotes.
The submissions that have received the most upvotes are displayed at the top of their respective subreddits. Although there is a strict rule prohibiting harassment, it still occurs, and Reddit administrators moderate the communities and close or restrict them from time to time.
Additionally, some community-specific moderators moderate posts, but they are not considered employees of Reddit. You might be surprised that this is the "front page of the Internet." Reddit is not a site you would immediately associate with video games.
It is, however, home to thriving gaming communities, which you will appreciate if you play games with close-quarters action. If you want to keep in touch with others, then this is the website you need to bookmark. Undoubtedly, Reddit is one of the Best Websites Every Gamer Should Bookmark.
CPU World Benchmarks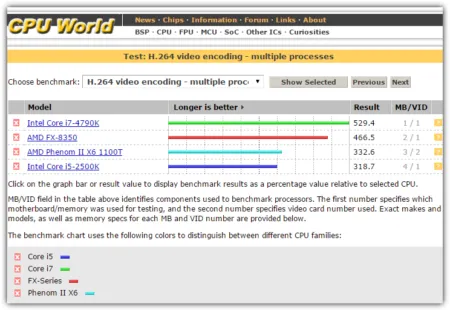 On the CPU World website, you can find specifications for almost any processor dating back decades. Using just a few clicks, you can see the scores for one processor, compare two or more, or even compare an entire lineup of processors. In my opinion, this website is best suited for P.C. enthusiasts who want to benchmark their processors.
You can choose your processor family (Celeron / Core i7, etc.) and the socket (Celeron / 1155 / 775, etc.), dependent upon your choice of manufacturer. In addition, you can choose a particular processor by its model name or part number further down in the list.
Adding a chip or the entire family or socket type will be done by clicking the Add to the selected button. After adding all the required CPUs to your list, click on Show Benchmark Chart. CPU benchmark is one of the best websites every gamer should bookmark
The results page will display several different scores depending on the tests you have selected. In addition, the drop-down menu now includes 3DMark, 7-Zip, Cinebench, FLAC encode, H264 encode, Crystalmark, PCMark, and wPrime results. The CPU model in the results will take you to its full details page, or clicking the orange question mark will give you a brief explanation.
PC-Build's Bottleneck Calculator

A bottleneck refers to a computer component that limits the potential of other components due to differences in their capabilities. When there is a bottleneck, it is not necessarily the age or quality of the components involved but rather their performance. This website can help gamers who find that their computer is bottlenecking by allowing them to determine what component is causing the problem.
The calculator provided by PC-Build is simple and easy to use. It is possible to determine the bottleneck percentage by selecting the part of your system and clicking on the calculator. This will show you which part of the system has the most significant impact on the performance of your P.C.
When you select your system components, such as the GPU, CPU, and RAM, along with the storage, and click "Calculate," you will be able to calculate the bottleneck of your system. Next, you can view the calculation results and the percentage of bottlenecks on the next screen. Furthermore, they suggest components that can help you lower your rate and improve the performance of your computer system.
Conclusion
This was all about the best websites that every gamer should bookmark. We did not mention all the sites out there, so if you find any other sites you think we should include here, please let us know in the comment section below. I will consider updating the article as well.
Frequently Asked Questions
What social media is best for gaming?
Reddit, Twitch, and Discord are the best social media networks for gaming.
Is G2A safe?
Yes, G2A is a completely legal and reliable website.
Do gamers use Twitter?
Gaming brands looking to engage with Twitter gamers have a number of options available to them. 32% of gamers use Twitter after playing a game. And 24% use it to research a game. Most importantly, 30% use Twitter to find gaming promotions and deals.