The Nvidia Shield and the Steam Link are two game streaming devices released in recent years. Which is better? The answer to this question depends on your needs as a gamer. For example, if you prefer a controller over keyboard and mouse controls, you should use the Nvidia Shield.
Alternatively, if you would like to play PC games outside the comfort of your home without the need for an internet connection or if you require access to older games that aren't available anywhere else, then the Steam Link is for you! Read about Nvidia Shield vs. Steam Link here.  
It is no secret that the PC gaming industry is dominated by Steam and NVIDIA, which offer systems that allow you to play PC games without moving your system from your couch to your gaming rig.
It uses your local network to stream the result to another display since both the Steam Link and the NVIDIA Shield TV have streaming systems that do the hard work on your PC and use your local network to do the streaming work.
In the battle of these two game streamers, which is better, and more importantly, which is right for you? Let's dig it down.
What is Nvidia Shield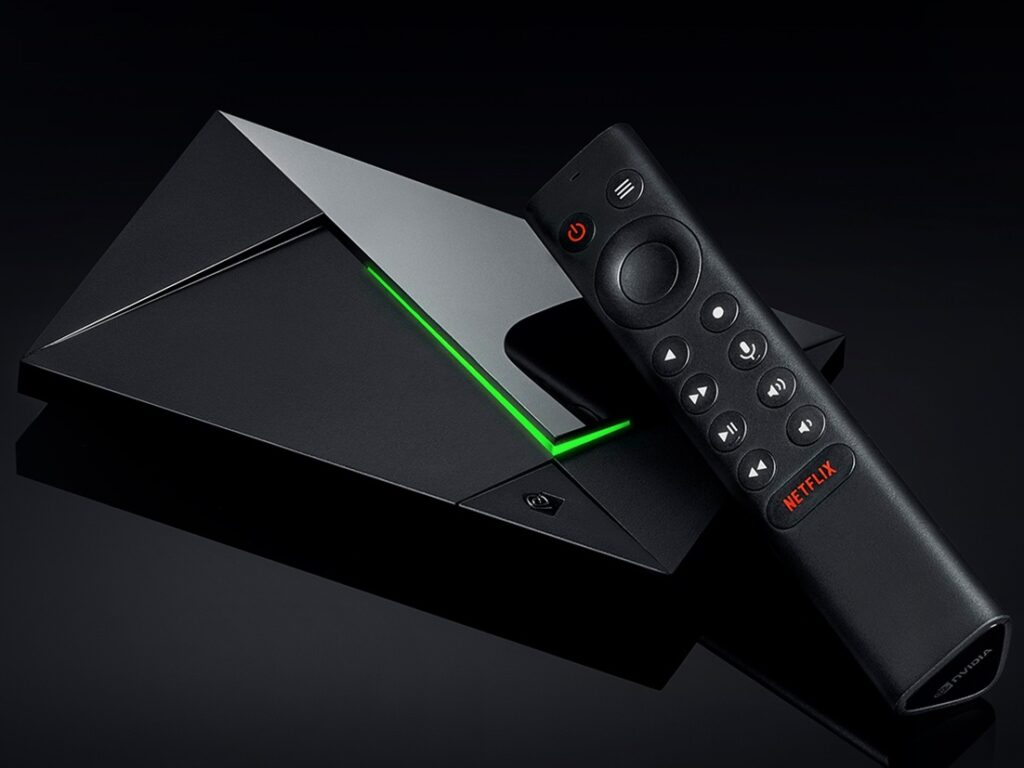 The Nvidia Shield TV, also known as Shield Android TV or Nvidia Shield, is a media player based on the Android TV operating system and produced by Nvidia as part of its Shield line of Android devices. This device allows you to stream video content from various sources using apps. It also supports video resolutions of up to 4K.   
Nvidia Shield is a game streaming device designed to be the center of one's home entertainment system. Though it has many gaming features, its primary purpose is as a media hub.
It can play games from any platform and access your favorite apps via Google Play or Nvidia TV from anywhere in your house via WiFi. Also, it provides an excellent experience for streaming games from your PC; it is available for $200.
What is Steam Link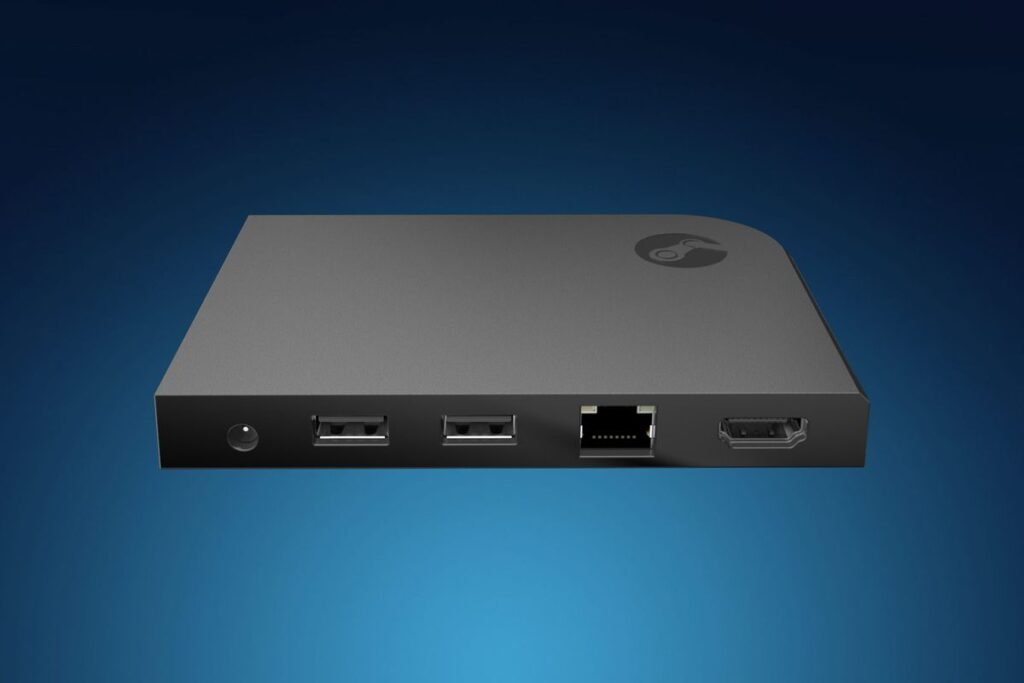 Steam Link is a hardware and software solution made by Valve Corporation that streams Steam content wirelessly from a computer or Steam Machine to a mobile device or another monitor. Steam Link was initially introduced with Steam Machines in November 2015 as a hardware device.
The Steam Link hardware devices have been discontinued as of November 2018. Rather than develop a hardware-based Steam Link application for mobile devices, Valve has created the software-based Steam Link app for mobile devices and smart TVs, offering Steam Link as a microcomputer software package for Raspberry Pi computers. 
Steam Link is a game-streaming device that can turn your TV into the best gaming monitor you've ever had. Even though it does not have any media player features, it has all of Steam's catalog at its fingertips, allowing multiplayer games to be played over a wireless connection without lag or latency issues thanks to the low-latency hardware encoding. 
Ease Of Use
In terms of ease of use, both the Nvidia Shield and Steam Link have their own strengths and weaknesses. Here are a few points to consider:
Setup
Both devices require some setup, but the Steam Link may be slightly easier to get started with, as it simply requires connecting to your home network and pairing with a controller. The Nvidia Shield requires installation of the Nvidia app and setting up a Google account.
User interface
The Nvidia Shield has a more user-friendly interface, with a clean and intuitive layout. The Steam Link app, on the other hand, can be more cluttered and may be more difficult to navigate for some users.
Streaming quality
Both devices offer good streaming quality, but the Nvidia Shield may have an edge thanks to its more powerful hardware and support for 4K resolution.
Compatibility
The Nvidia Shield is compatible with a wider range of platforms and devices, including Android, iOS, and PC. The Steam Link is primarily designed for use with Steam on PC, although it can also be used with some other platforms.
Hardware requirements
Nvidia Shield requires a beefy Nvidia GPU and an Intel CPU or AMD APU to power it, but you'll need more than that for Steam Link. It works with any TV-ready HDMI input as long as the display is 1080P-compatible; your PC must be connected via an Ethernet cable at gigabit speeds (or wired). Your graphics card must be an NVIDIA GTX 750 or better to output 60 frames in a second without lag when playing your game of choice.
Compatibility
You can use the NVIDIA Shield to play games on devices such as Android TV and now Apple TV running tvOS 11. This is the perfect solution if you want to play your Steam library of PC titles wirelessly from the comfort of your living room couch.
The Steam Link is not compatible with Android, iOS, macOS, or Windows devices. The steam link should take care of all gaming needs required of a media streaming device.
Nvidia Shield Stream Quality
The Nvidia Shield supports streaming in up to 4K resolution, providing crisp and clear image quality. It also supports high dynamic range (HDR) for enhanced color and contrast, as well as Dolby Atmos and DTS-X audio for immersive sound.
Overall, the Nvidia Shield is known for offering excellent streaming quality, making it a popular choice for users who want to enjoy their favorite content on a big screen.
Steam Link Stream Quality
The Steam Link supports streaming in up to 1080p resolution, providing good image quality for most games. It also supports 5.1 surround sound for an immersive audio experience.
Overall, the Steam Link provides good streaming quality for most games, although it may not be as good as dedicated gaming consoles or high-end PC hardware. The streaming quality may also be affected by the strength and stability of your home network.
Nvidia Shield vs. Steam Link: Which is better?
The Nvidia Shield is clearly the clear winner of this comparison right out of the box, however things begin to balance out once you start to use a cutting-edge computer as a Steam Link server and the scales start to balance out again.
Steam Link is the ideal choice if your priority is to stream only PC games. When set up correctly, it is effortless and convenient, as well as cheap, and does not interfere with any other home entertainment systems in the house (either via HDMI to a TV or via WiFi). With its easy setup, the Big Picture mode of Steam makes it easy for its users to use.
Nvidia Shield provides versatility in being more than just a game-streaming box but also an access point for Netflix, Amazon Prime Video, etc… However, at an expensive price tag, this isn't meant solely for gaming purposes, so may be worth considering depending on what you're looking specifically to do with your device!  
Conclusion
So that was the comparison of Nvidia Shield vs. Steam Link. Even though both devices operate well, the steam link is much cheaper. While it is slightly more expensive than Steam Link, Nvidia Shield provides better performance. If you have little money, you should go for Steam Link; if you have a reasonable budget, you should consider Nvidia Shield.
Read Also: Are PNY Graphics Cards Good
Frequently Asked Questions
Is Steam Link better than Nvidia Shield?
The Steam Link is the right choice if you only care about streaming PC games and you only have games you want to stream from Steam. There's something more serious about NVIDIA Shield TV because it's not just a gaming streaming box. It's a streaming box for everything.
Does Nvidia Shield support Steam Link?
Since Steam Link only exists as software, the Shield TV is among the cheapest ways to play PC games on your TV.
What is better than Steam Link?
Rainway is an excellent alternative to Steam Link because you can play any PC game with it. Rainway supports Steam, Origin, Epic, and more. Rainway is also completely free to use. With Rainway, you'll never have to pay a cent.
Do all Steam games work on Nvidia Shield?
As a fan of computer games, you'll appreciate the Steam app on Shield TV because it allows you to play games without a PC. Nvidia Shield has support for Steam Uplay and Epic Games accounts.
Is Nvidia shield good for gaming?
Shield TV Pro from Nvidia is equally suitable for gaming for streaming movies and TV. With a versatile remote control, it has a simple, intuitive interface. Voice commands are also available on the device if you prefer to use them.
Can the Steam Link stream 4K?
The Steam Link app is now available on Android phones and Samsung smart TVs, where it can stream 4K content, unlike the original puck.
How good is the Nvidia game stream
You can play some of the best titles on Steam, Battle.net, Epic, and UPlay with Nvidia GeForce Now on nearly any computer or mobile device. GeForce Now offers you the freedom to play PC games on the go