More than 15 years have passed since the Playstation Portable (PSP) allowed the gaming community to take the Playstation console anywhere literally. The Playstation Portable was released in Japan in 2004. The Nintendo Switch was released on March 3, 2017.
This article about PSP vs. Switch will find out which is better. There has been a battle between Sony and Nintendo for game console supremacy for almost two decades. Nintendo has grown in popularity with each new home console release, while the PlayStation has remained a household name because of its early entry into the video game market. 
There are huge differences between the PSP and the Nintendo Switch. Due to their release dates, these devices have varying quality, available games, processing speeds, battery life, and so on.
At the time, the PSP was highly innovative and has become almost a legend today due to its iconic status. Let's compare the two consoles' features, options, and differences.  
Playstation Portable (PSP)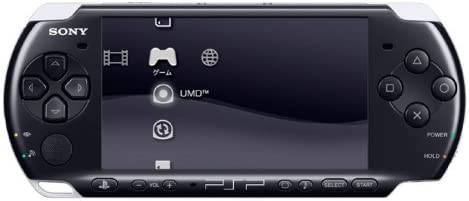 Check Price On Amazon

The PlayStation Portable was initially known as the PlayStation Portable to distinguish it from other handheld gaming consoles. It is part of the PlayStation brand of consoles. The Playstation Portable was released in Japan in 2004.
Nintendo's dominance of the handheld market has not prevented the PlayStation Portable from becoming widespread. Sony did so in a bland but effective manner. Sony added modern multimedia features to its portable version of its most popular stationary systems (PS1 and PS2) and became a very successful device (while Nintendo had been the innovator in the market with the Game & Watch, DS, and now Switch).
The PSP games are legendary, and many people miss the atmosphere of God Of War, Spider-Man 3, and so on. You can now download PSP ISO games and start playing them immediately if you're one of them.
Sony failed to maintain its position in this part of the console market, and the PS Vita couldn't repeat its predecessor's success. Despite its venerable age, the PSP is still popular today, offering several extraordinary features.
Nintendo's Game Boy Advance, the successor to its classic line-up, has dominated this segment since 2001. Sony intends to replace the leader and make a difference. Because of the technical features of their creation, they changed the game's rules.
Is it worth buying a PSP in 2023?
Yes. If you plan on downloading digital games, such as minis or PS1 classics, you will need a PC. Due to the PSP's age, this device barely connects to PSN anymore. Due to a lack of online servers, the online store is gone, updating the software requires custom firmware, and there is no system update server; it isn't much you can do with it.
In this case, you'll either have to disable your wifi security, downgrade your security to WPA 1, which will slow down your computer/phone, or use the library's wifi without any security and'll still most likely see the error message.
Many popular console franchises took a stab at the PSP with varied results, including a few great titles from Sony. Also, there are countlessly enjoyable and interesting PSP games available for single-digit prices.
Unlike the Switch and Vita, the PSP has an excellent screen, similar to that of a smartphone, with excellent buttons and an excellent flat analog pad that works much better than the concave buttons. Playing most PS1 games that heavily rely on face buttons is far more convenient than using Vita's cramped layout.
In addition to the emulation scene, the homebrew scene is significant. The PSP also has an excellent digital game collection library. There are now HDMI adapters for it and microSD adapters that are plug-and-play. Overall, it is a handy and enjoyable portable gaming console.
Nintendo Switch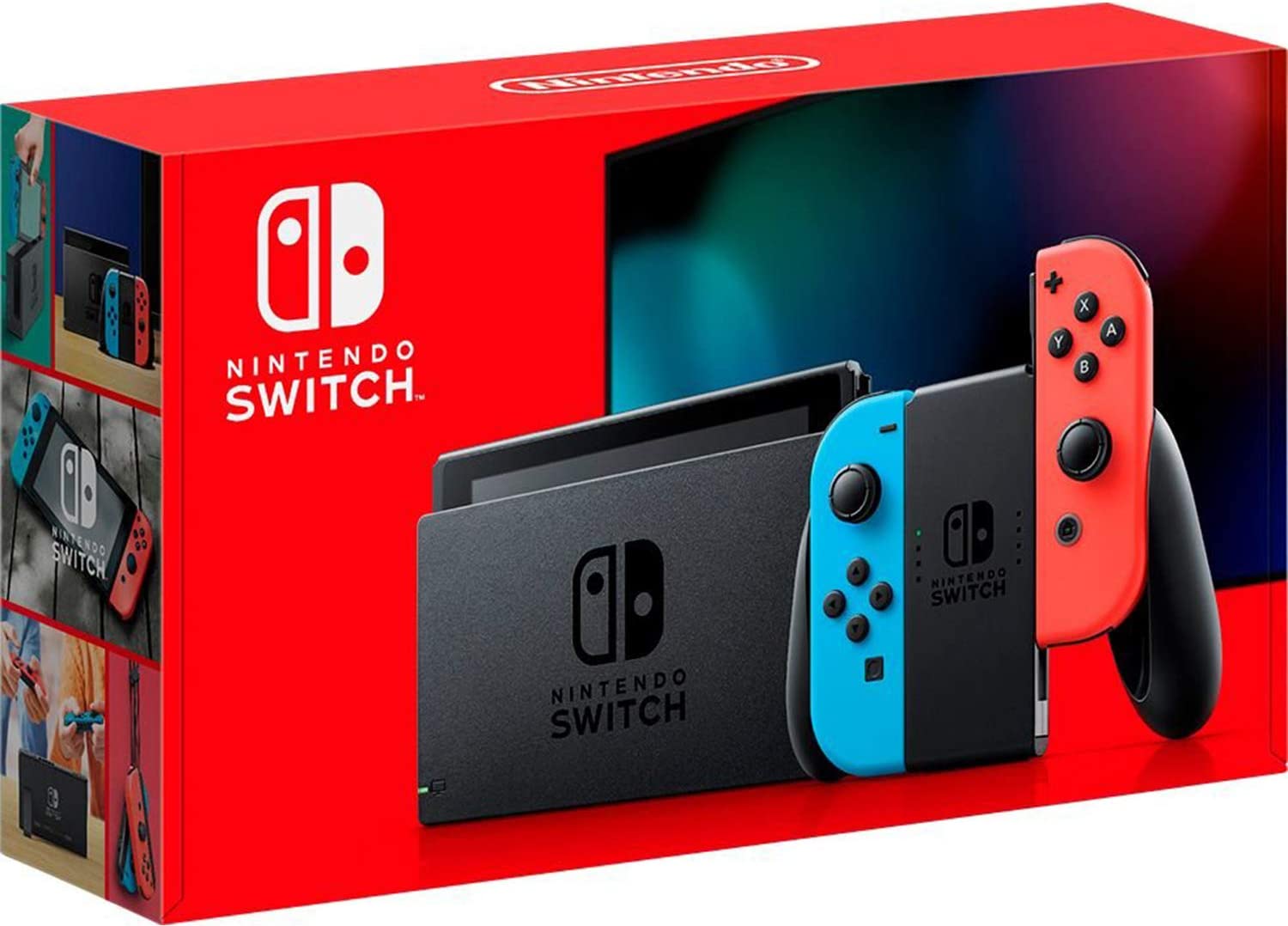 Check Price on Amazon

Nintendo Switch is primarily a portable console but can also serve as a more traditional stationary console. A motion-detecting remote and a touchscreen display operate the two separate control mechanisms. Nintendo Switch is a hybrid gaming console you can use at home or on the go.
It combines handheld and TV gaming, thanks to its 6.2-inch display that works in both modes. There is 32 GB of internal storage on the Switch, which can be expanded with microSD cards for additional storage for game saves and downloadable content. The Joy-Con controller can also be recharged through the USB Type C port while playing in portable mode.
The Games are the main advantage of the game console. As Nintendo games do not support ray tracing, millions of polygons, or 8K graphics, there is no need to worry about these responsibilities. There's nothing better than playing Nintendo games since they feature plenty of gameplay.
Additionally, Nintendo doesn't fear to experiment, as shown by Nintendo Labo, Ring Fit, and Mario Kart Live with a portable car. Additionally, third-party developers often port a vast library of games to the Switch immediately.
The second pro of the Nintendo Switch is its hybridity. It is the only portable console with a large selection of games and can also display games on a TV.
The console will be your best friend if you spend a lot of time on the road because no other console permits you to play on the subway while you're on your way home, then continuing your game at home on the TV is priceless.
In addition, a console comes with a set of two joysticks that can be connected, a screen through which games can be displayed, an HDMI cable, and a charger. Using Switch is as simple as it gets.
Is it worth buying a Nintendo Switch in 2023?
Yes. Initially, Nintendo Switch developers were in no way comparable to the existing ones, but as a result, the number of developers is constantly growing. The Nintendo Switch Pro is rumored to be coming out again. While it hasn't been confirmed, the rumor motivates us to try something new.
However, the number of developers for the lite version is also increasing proportionally, which means more games are available. As I mentioned earlier, Nintendo is expanding its horizons, and they seem to be coming.
Playing online modules, playing with friends, and enjoying companionship make the Switch even more compelling. Still, there is one major issue, and that is the number of sales per million. Nintendo Switch's aesthetics and sturdy build are rarely noticed because it rarely goes on display.
Considering its flaws and positive attributes, I believe Nintendo Switch is a great gaming system for those who can't afford expensive gaming systems. Despite its smaller screen and lesser graphics, the Nintendo Switch can also play many PC games. However, you should still play even if you don't own a gaming PC.
Switch Vs. PSP – Which one is the best?
No one can deny that the PSP is an excellent gaming handheld. Many features make it superior to its competitors. Despite this, the Nintendo Switch also has many advantages that make it a strong contender for a better gaming experience. 
Nintendo Switch is better than the PSP because it is a newer portable console. PS Vita is the latest version of PSP that is available now. The PSP system is more than ten years old. Older PSP versions, such as PSP GO and PSP thousand series, have been discontinued. The PSP has an extensive game library. On the PSP, you can play masterpieces like God Of War and Tekken.
On the other hand, Nintendo Switch is the latest technology, and I'm sure that Nintendo is planning to bring out Nintendo Switch Pro soon. The Nintendo Switch design is attractive and convenient. You can play AAA titles like The Witcher 3 on Nintendo Switch.
PSP Vs. Switch: Is Sony preparing a new PSP or PS Vita?
Sony announced one of the most unexpected gaming announcements in a long time. An expansion pack for the PlayStation Vita will be available soon. Some new games are coming to the platform along with this new attachment. However, we know these games will be part of a good series and come from well-known developers.
Even though Sony's PSP and Vita failed to find popularity with customers, CEO John Kodera believes portable gaming has a future. According to Kodera during a Round Table Interview with Bloomberg, the next generation of PlayStation hardware could be closely related to wearable technology.
Sony's chief executive said it was "not yet the right time" to discuss specific hardware plans, but he gave thought to portable gaming.
"In my opinion, it's not just about portable console games but also thinking about it (portable games) to provide more gaming experiences and explore what our customers want from portable. We want to think about many options. "
Those are the exact words used by Andrew House, Sony's last PlayStation boss, who said the company did not see a market for handhelds. As a result of Switch's success and the continued success of Sony's PlayLink (which uses cellphones as controllers for Sony devices), it makes sense that Sony explores more mobile computing options.
PSP vs PS Vita - Which PSP is better?
The PSP (PlayStation Portable) and the PS Vita are both handheld gaming devices created by Sony. PS Vita was released in 2011, while PSP was released in 2004.
The size and weight of the two devices are two of the main differences between them. Compared to the PS Vita, the PSP is smaller and lighter, making it easier to carry around. The PSP also has a lower resolution screen, while the PS Vita has a higher resolution screen.
There are also variations in control options. The PSP has a D-pad and physical buttons, whereas the PS Vita has a touch-sensitive front and rear panel, as well as physical buttons.
Several popular games have been released for the PSP, which also has a strong focus on gaming. On the other hand, the PlayStation Vita offers a wider range of features, including the ability to play PSP games as well as other media formats.
Compared to the PSP, the PS Vita offers more processing power. With a faster processor and more memory, it is capable of running more complex and graphically intensive games.
In comparison to the PSP vs PS Vita offers greater power and versatility. However, the PSP remains a great option for those who are looking for a portable gaming device.
Conclusion
This was all about PSP vs. Switch. It's your choice what you want to buy. PSP is an older console that supports old games (not graphically pleasing), but this portable device is the best for you if you like old games. The Switch is a new technology-based portable console that can run AAA titles like The Witcher 3 at an acceptable framerate. This console is best for you if you want to enjoy games with good graphics.
Frequently Asked Questions
What is the difference between Nintendo and PSP?
Both are portable gaming consoles. The main difference between Nintendo and PSP is that the PSP is an old console while the Nintendo is a newer gaming device.
Nintendo Switch sales vs PSP
Nintendo Switch sales reached 425,124 units during the week ending March 13, 2021, bringing its lifetime sales total to 81,22 million units. In comparison, the PSP had sales of 81.09 million units.
Is PSP discontinued?
PSP shipments ended worldwide in 2014. UMD production ended in late 2016 when the last Japanese factory stopped producing them.
What PSP model is the best?
The PSP-3000 is the best PSP model
Is PSP better or PS Vita?
The PS Vita is faster, stronger, harder, and better than the PSP. Besides downloading PSP games, it has its own library of graphically superior games.