The PCIe slot allows you to add expansion cards to your motherboard to provide additional functionality to your PC. These expansion cards are available in various sizes, tailored to a specific category of expansion cards. You can use PCIe slots if you need to add a graphics card for gaming, a wireless network card, or a dedicated sound card. This guide will discuss What Can Be Plugged Into PCIe Slots.
To add more components to a computer, they are connected using two different interfaces, SATA and PCIe. SATA is a slower interface and is mainly used these days for spinning hard disks, although CD/DVD drives and other peripherals can also be used with it.
It is through PCIe. On the other hand, high-speed components such as NVMe SSDs and graphics cards are supported on a wide range of high-speed components.
In the following article, I will explain more about the things you can connect to PCIe slots.
Here are some of the things that can be plugged into PCIe slots
Graphics Cards (GPUs)
Riser / Splitters
Ethernet Network Cards
Wireless and Bluetooth Network Cards
SATA Expansion and RAID Controller Cards
M.2 NVMe Expansion Cards
TV Tuner Cards
Video Capture Cards
Port Expansion Cards
Sound Cards
1. Graphics Cards (GPUs)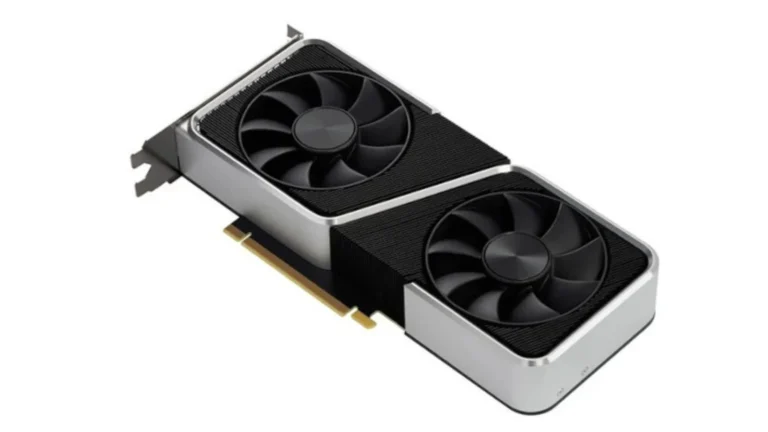 PCIe slots are typically occupied by DEDICATED graphics cards, the processing modules that enable all the visuals you see on the screen to be created. Gamers and crypto miners are particularly interested in these types of graphics cards.
A common feature of most CPUs nowadays is that they come with an integrated graphics card. These cards are pretty basic and can suffice the needs of most users.
If you are looking for the best graphics cards for gaming, designers, and simulators, then you should get a DEDICATED graphics card. Almost any enthusiast who builds personal computers will tell you that the graphics card they use is one of the most important investments they make.
A desktop is the only situation where you can add a dedicated graphics card via a PCIe x16 slot; there is no other possibility. Most graphics cards are designed to be capable of utilizing 16 PCIe lanes, meaning they need the full PCIe x16 slot to function at their best. We can say that GPU is the least thing that can be added in "What Can Be Plugged Into PCIe Slots
2. Riser / Splitters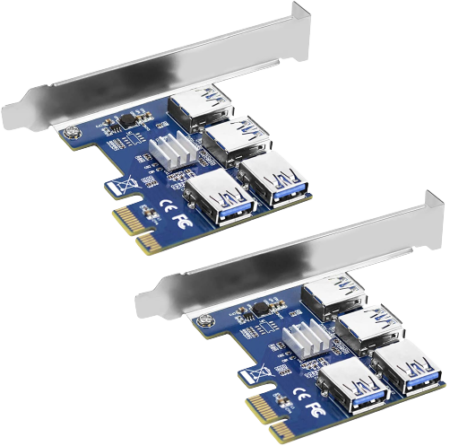 The riser card is essentially a PCIe port splitter. PCIe riser cards work the same way as port expansion cards in that they provide another port on your PC. The only difference is that these are PCIe ports. The riser card is an add-in card inserted into the edge connector on a motherboard. They are orientated perpendicularly to make the best use of the limited amount of space available.
Typically, expansion cards would be installed in a space where they wouldn't be able to be used traditionally. Riser Cards have no additional power requirement as they are passive devices. Using the edge connectors on each end, power is fed into the card from the original connector and passed through the card.
The same method is used to transmit data signals between any connected devices and between any host devices. Splitters are an excellent example of "what Can Be Plugged Into PCIe Slots."
3. Ethernet Network Cards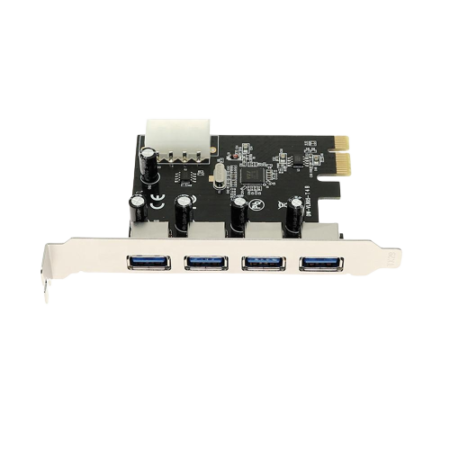 A network adapter or Ethernet Network Card ( Wikipedia ) is a device that connects a computer to the Internet. It should be noted that these adapters do support the Ethernet standard, which is used for high-speed network connections using a cable connection. WiFi networking capability has gradually replaced wired Ethernet ports in computers, as it offers comparable speed to Ethernet but without the hassle of running a cable.
It is not uncommon for some older motherboards not to have Ethernet support, even though most do come with this capability. Therefore, you may consider investing in an Ethernet network adapter if you have an older motherboard.
Additionally, you will only be able to get an average gigabit network speed on bare mainstream boards. Dedicated PCIe network cards allow you to choose up to 10G or even faster speeds than you would typically be able to get.
4. Wireless and Bluetooth Network Cards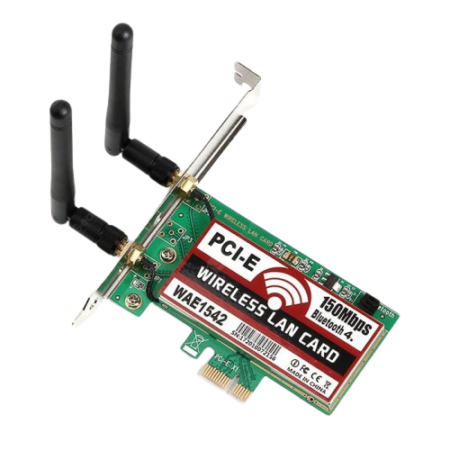 There are several types of wireless network cards available to consumers. Still, most commonly, it is a wireless terminal device that allows users to access the Internet wirelessly through a local wireless network.
There are numerous Ethernet network cards on the market, but a card can also be used to add WiFi and Bluetooth capabilities to a PC. WiFi Network cards, even those conforming to the newer WiFi 6 standard, require only an X1 slot.
5. SATA Expansion and RAID Controller Cards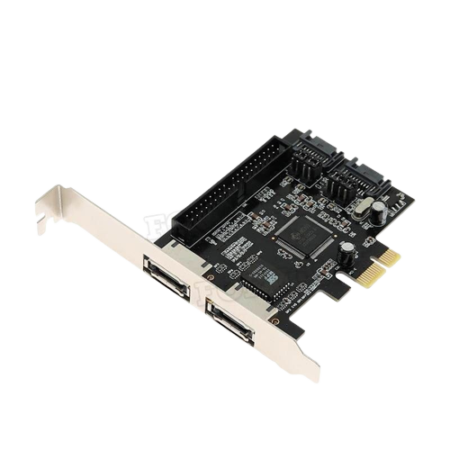 It is also possible to increase the amount of storage on your computer by adding more PCIe slots. If your motherboard only has a limited number of SATA 3 ports, you need to get a PCIe SATA expansion card to connect SATA hard drives.
It depends on several variables, such as the number of SATA slots on the computer, whether it has a RAID controller, how large the SATA expansion card needs to be, and what kind of slot it should be inserted into. SATA 3 expansion cards are available for x1, x4, and x8 expansion slots.
6. M.2 NVMe Expansion Cards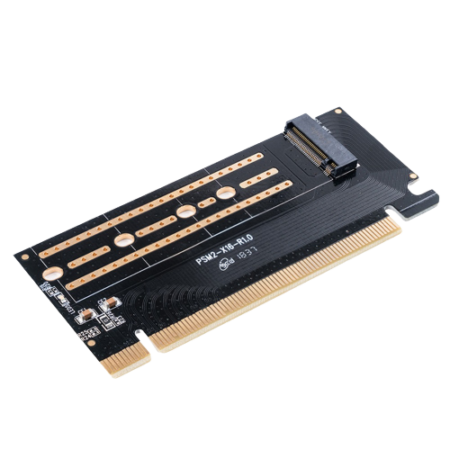 The fastest and most advanced hard drives are PCIe NVMe SSDs. As a general rule of thumb, in ideal conditions, a SATA 3 spinning hard disk drive can achieve only 200 MB/s. SSD SSDs such as the Samsung 980 Pro can reach speeds of up to 7000/5100 (Read/Write) MB/s through PCIe NVMe interfaces. This is a significant increase in performance over the average hard drive.
It is generally true that many of the newer motherboards do have at least one NVMe M.2 slot. However, you can invest in an NVMe SSD expansion card if your motherboard does not have an M.2 slot or if you decide to add a second NVMe SSD to your system. The most undersized M.2 NVMe slot you can find requires an x4 PCIe slot since every M.2 NVMe slot requires four PCIe lanes.
7. TV Tuner Cards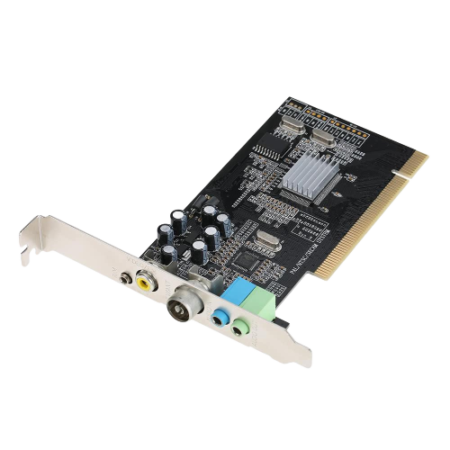 A TV tuner card is next on the list of what can be plugged into a PCIe slot. To put it simply, TV tuner cards allow your PC to function as a TV. It can up TV signals directly, decoding them and showing you the requested channels.
Several cards out there are relatively inexpensive and can be used in several different situations. Some devices can be plugged directly into the motherboard via PCIe, and others can be plugged directly into the motherboard via USB. A TV tuner card requires PCIe x1 slots.
8. Video Capture Cards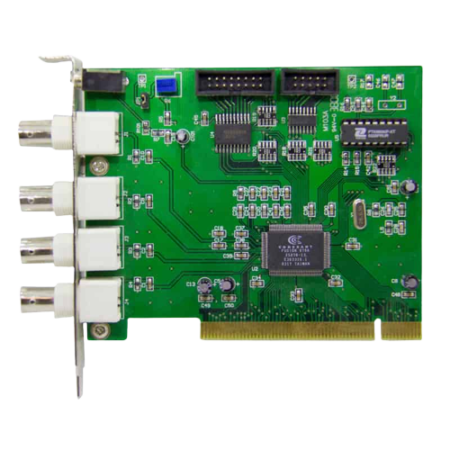 Videos are captured using video capture cards. In addition to the use of these devices, similar content can also be streamed to viewers over the Internet. These are especially useful for online game streamers and entertainers and those with a gaming console or a dedicated streaming PC. These devices are not only used by gamers and streamers but also by content creators and vloggers.
As a result of video capture cards, raw footage from a camera is encoded into data that computers can understand. Once the raw footage is encoded, it can be edited or streamed online. It requires a PCIe x1 slot for an FHD video capture card to work. In contrast, video capture cards capable of 4K video capture require more PCIe bandwidth and, therefore, an x4 slot to operate.
9. Port Expansion Cards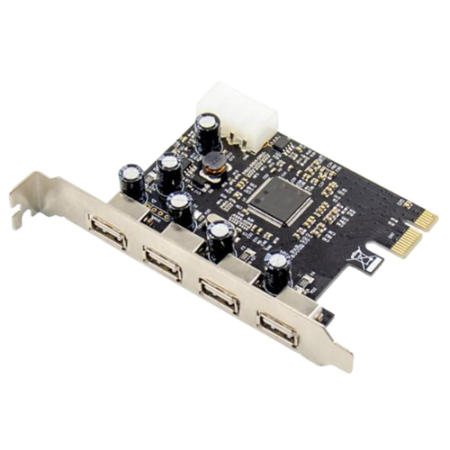 An expansion card for PCIe ports is the best way to increase your computer's input and output capabilities. In addition to adding more USB Type-A ports to your PC, Type-C ports may be of interest, as well as Thunderbolt 3.0 ports. This card Can Be Plugged Into PCIe Slots.
This can be accomplished by adding port expansion cards. It is important to note that the correct header must be present to add the corresponding port expansion card.
10. Sound Cards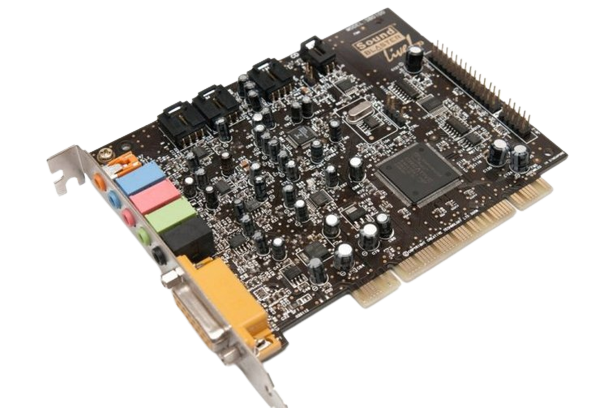 As all motherboards come with a sound processing chip, computers can process sound natively. Nonetheless, if you are a creator, gamer, enthusiast, or professional looking for higher-quality sound output, investing in a sound card is the next logical step.
They can improve the quality of your audio ports and maximize the number of audio channels your system can handle. Furthermore, the reduction of interference, a factor that can distort the quality of the sound or produce noise, is another advantage of this process.
While dedicated sound cards are not suitable for professional audio systems and interfaces, they are an excellent option for audiophiles and intermediate producers.
Conclusion
So this was all about the article What Can Be Plugged Into PCIe Slots. There is no doubt that PCIe formats are changing faster and faster than ever before, and the performance gains with each update are pretty substantial. In other words, with relatively simple hardware upgrades or add-ons over the years, it has never been easier to improve your experience and make it more optimal.